Corporate Parties
A successful party doesn't just happen, it needs to be planned and executed carefully and meticulously.  Blue Ribbon Events offer a bespoke service that works within your budget and timeframe, leaving guests with a memorable and lasting impression of the values you and your company represent.
We have an extensive database of some of the most talented entertainment in the country and overseas, to suit all ages and audiences. Tell us what you're looking for or let us make suggestions that will astound you and your guests!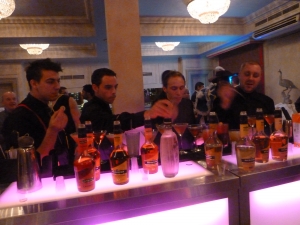 ---
Private Parties
Having your friends and family around you as you celebrate a special occasion is precious, and Blue Ribbon Events is with you every step of the way to guarantee everyone has a fantastic time.
We are experienced in organising parties of all sizes as well as providing jaw-dropping entertainment, stunning venues and the most delicious food you'll ever taste for a night to remember long after the last guests go home.
For more information and expert guidance to talk through your party requirements, please contact us on +44 (0) 208 455 2255 or email team@blueribbonevents.com today.